« All ideas
HGTV®
8 Trex Decks Give A Nod To HGTV Smart Home 2020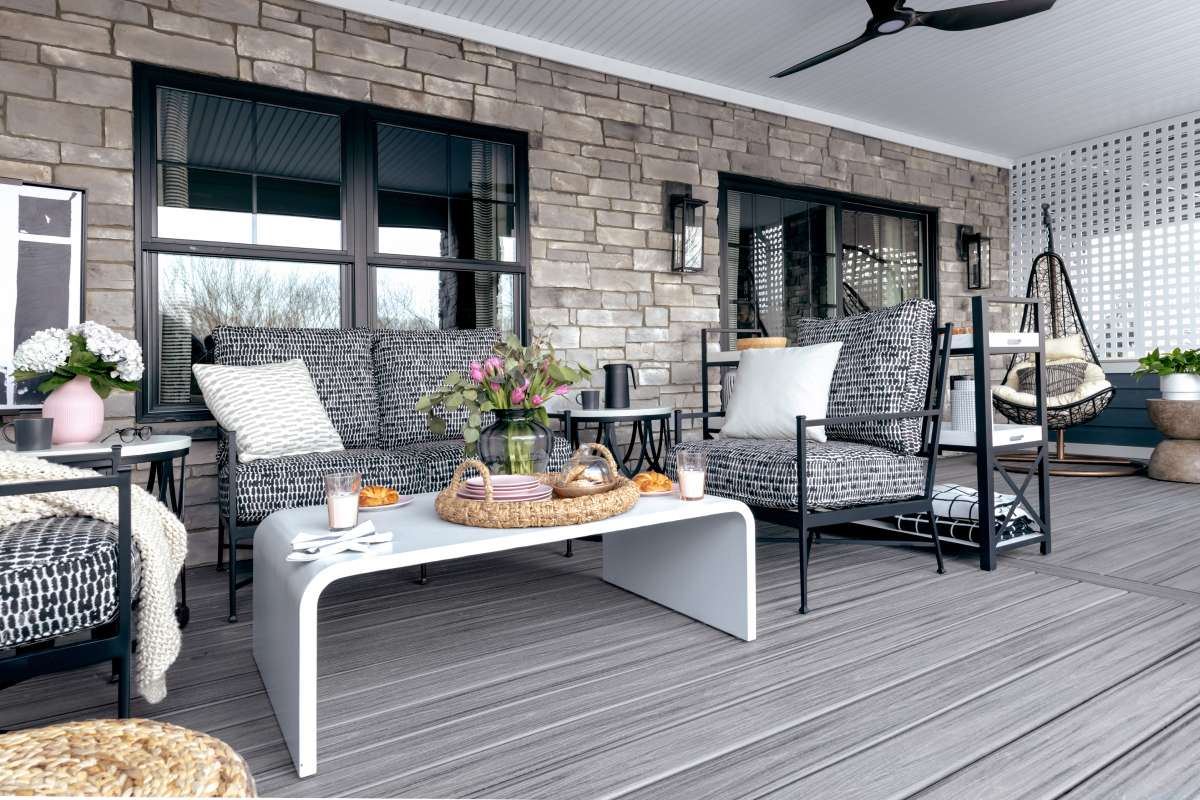 HGTV? Smart Home 2020 raises the (steel) curtain on the latest and greatest innovative home features, while blending industrial and craftsman design. In that vein, Trex pays homage to HGTV Smart Home and Pittsburgh, Pa.'s industrial roots and modern transformation with a peek at these eight Trex outdoor spaces.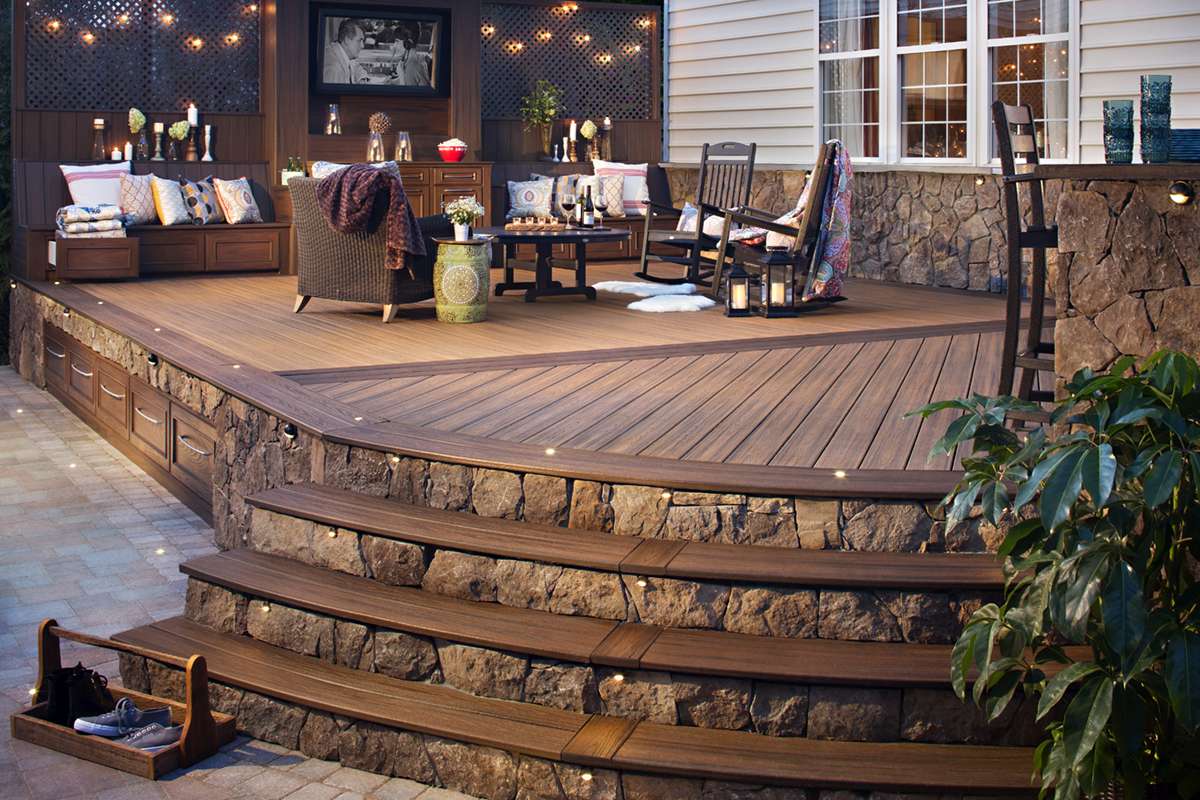 Mixed Materials
Industrial design takes inspiration from old warehouses and factories where brick and stone are often exposed and repurposed for impressive gains. The golden tones of our Transcend? Havana Gold decking soften the hardscaping, advancing this outdoor space from okay to outstanding.?
Calm Calling
Craftsman-style homes thrive on the unique and natural, like this fireplace made from Tabby shell stucco. In this lowcountry South Carolina home, natural-colored brick set off the light, grey tones of Trex Enhance? decking in Foggy Wharf, ensuring this neutral doesn't translate into boring.
Instant Warmth
Neutral finishes and simplistic styling are on-trend for 2020. Our Transcend decking in Island Mist is the perfect backdrop to any outdoor space with its calm, silvery hues and subtle black streaking. Here, simple taupe wicker chairs surround a stone dining table, making for an impeccable mix of hard and soft.
Masculine Mood
Nothing says industrial aesthetic better than the moody look of the grey and black palette. Here, Transcend Island Mist decking pairs perfectly with black glass doors that let in light and show off this trendy rope table.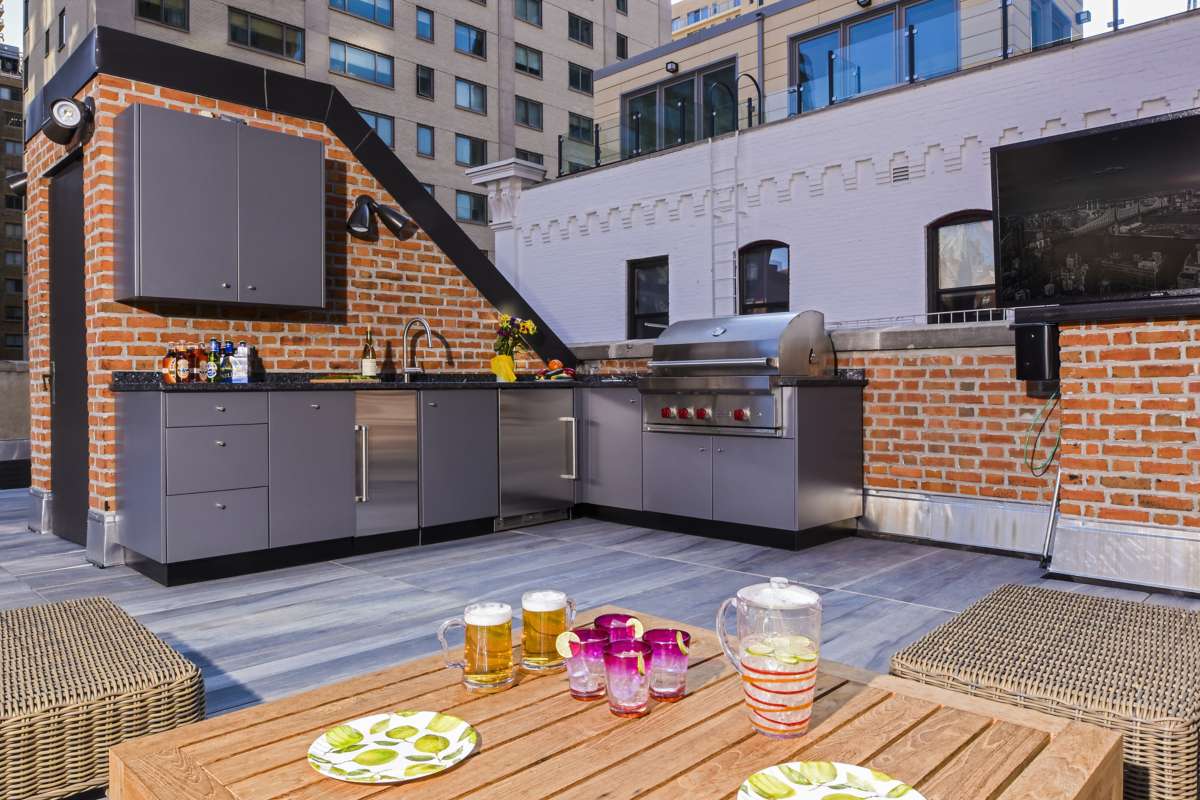 Kitchen Comforts
Quality and simplicity share the same space in the industrial-craftsman style home. This stainless steel kitchen, from the Trex? Outdoor Kitchen? collection, brings high-end functionality to a relaxed rooftop party zone.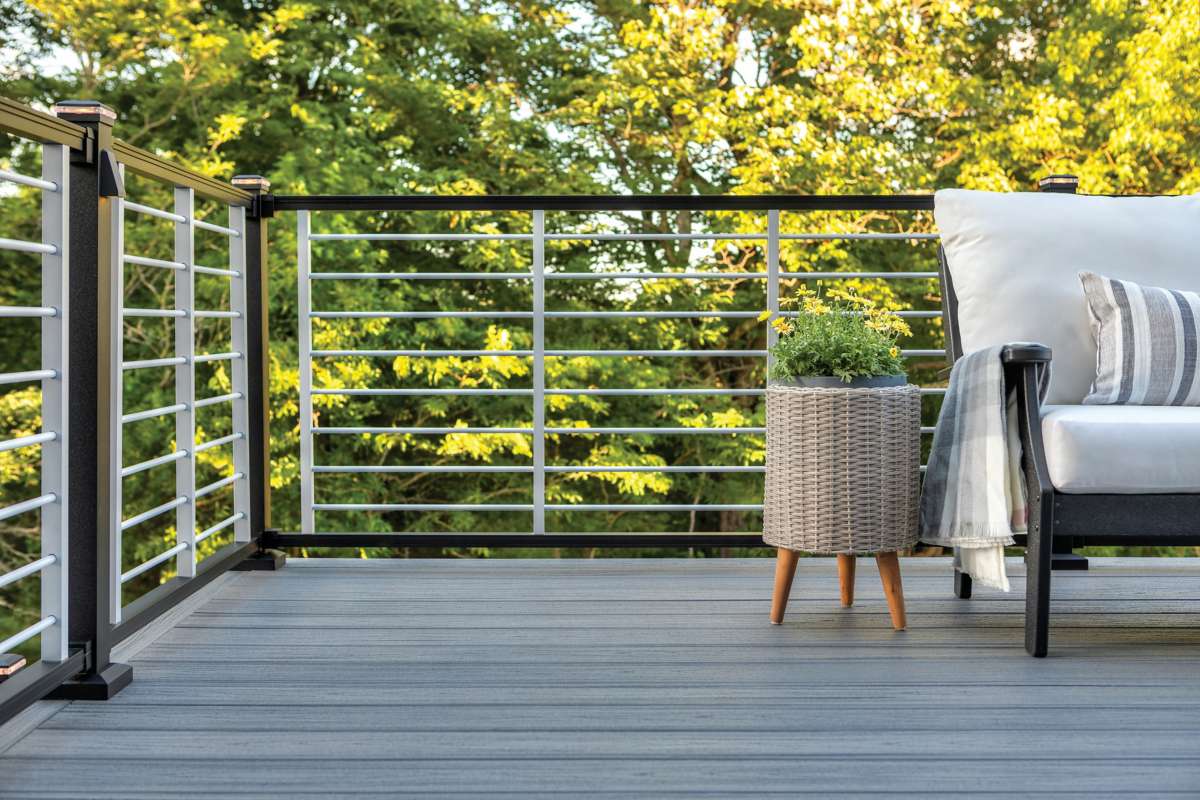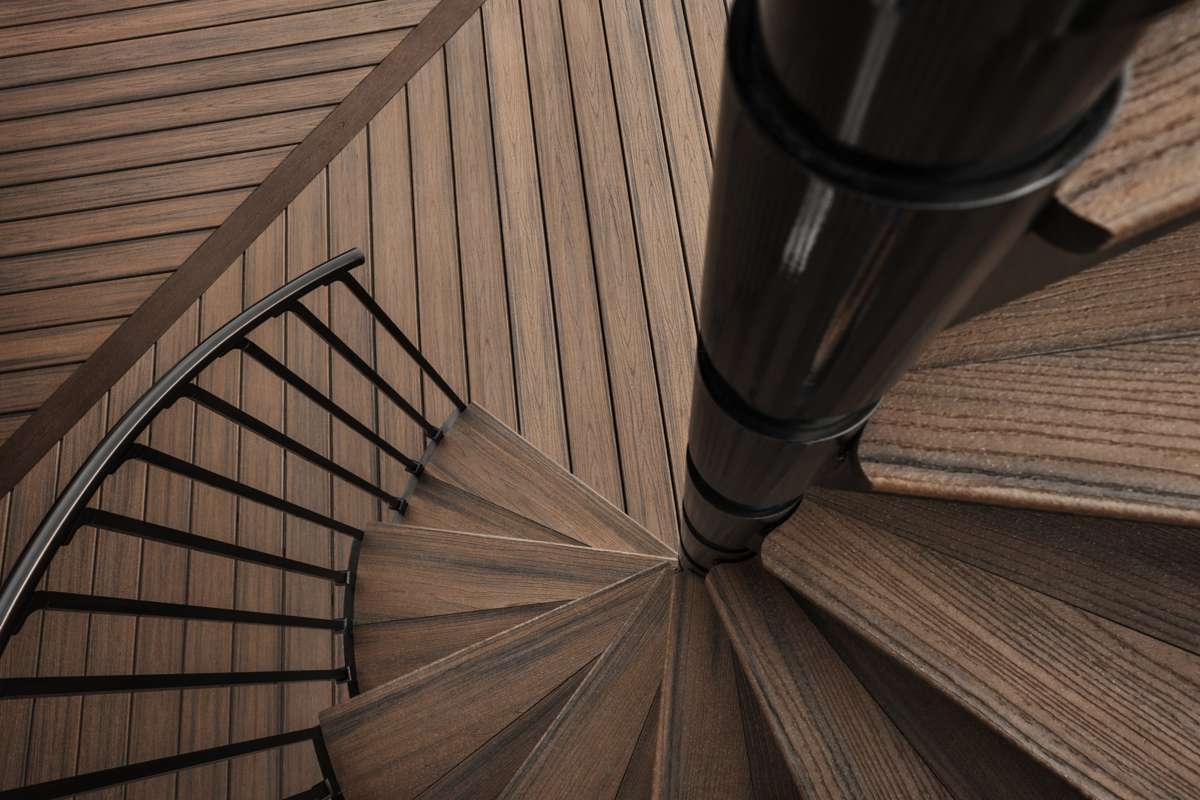 Urban Climb
Trex? Spiral Stairs? in aluminum adds an industrial touch to any outdoor deck. This staircase, featuring stair treads made from Trex Transcend decking in Spiced Rum, not only is a space-saving alternative between two levels, but also ups the urban feel of this deck.