« All ideas
Expert Advice
Composite Decking vs. Stone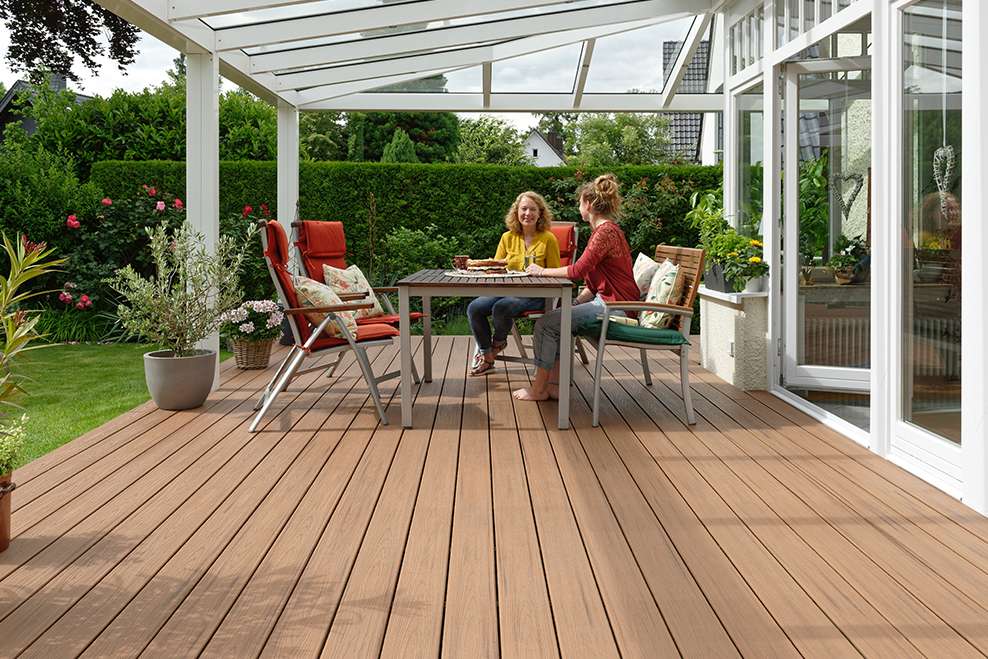 Fun fact: one of the most popular decking materials is also one of the least practical. That's right; we're talking paver patios. The look of natural stone has charm, sure, but at what cost? Before you spend time and money on floorboard tests, check out three key factors that put Trex composite decking above the competition.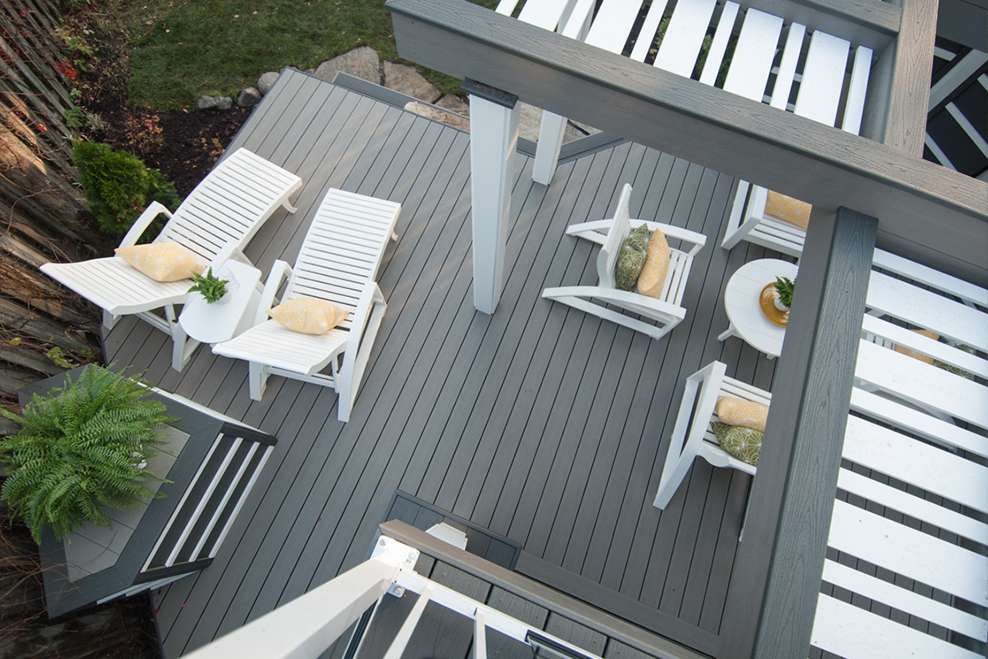 1. Weather woes
When the rainy season comes around, you won't want to be stuck with stone. Water absorption often leads to stone expanding and cracking, which eventually gives way to pesky, unattractive weeds. With Trex deck boards, on the other hand, rotting, warping and splintering due to unpredictable weather are nothing to fear.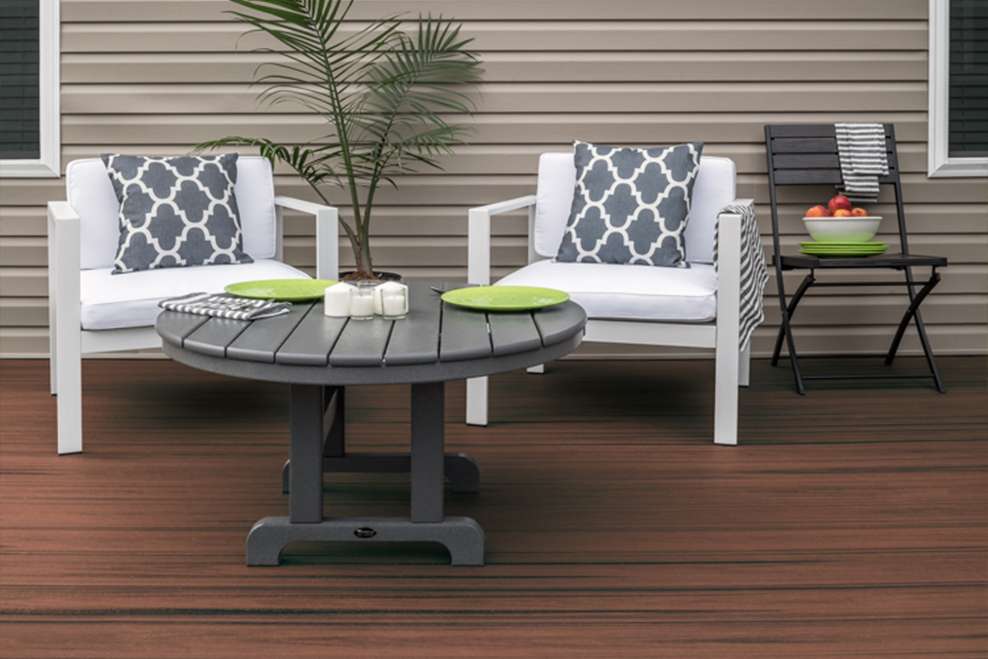 2. Maddening maintenance
Trex's low-upkeep deck boards clean easily with soap and water and are more weather-resistant than rull-of-the-mill stone. Paver patios require more regular sweeping to stay looking new. Not to mention, they're far more prone to moss, mildew and stubborn stains.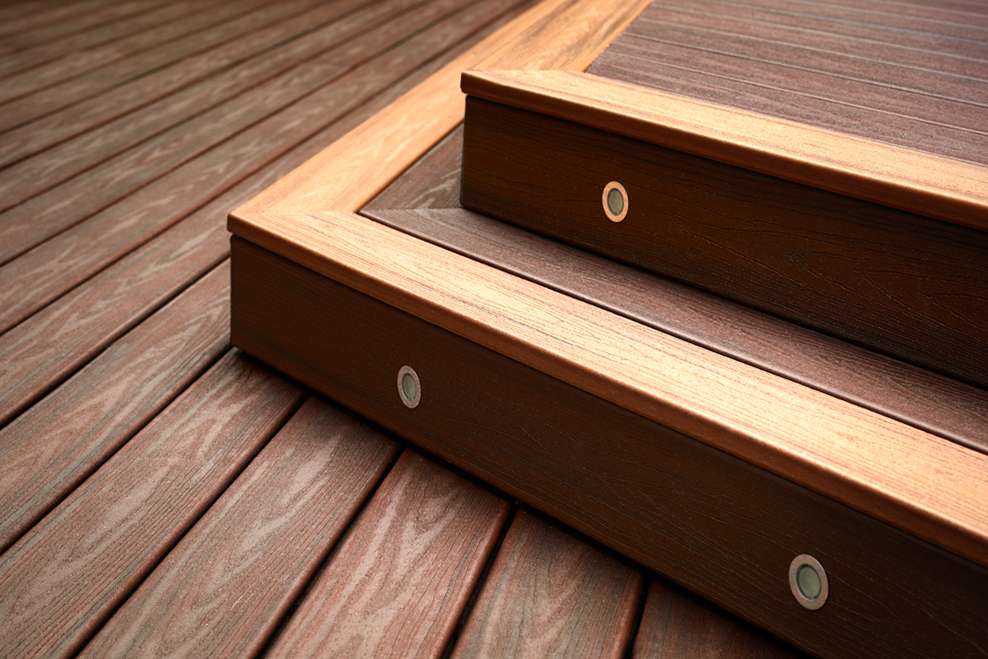 3. Color control
For the homeowner who loves to be showered with options, Trex is the way to go. Where stone can only deliver a natural spectrum of hues, our composite deck boards offer a rainbow of possibilities: vibrant reds, classic browns and a variety of greys. The best part? The decision is entirely up to you.
Still not sold on Trex high-performance composite decking? Order?a sample to?see the magic for yourself.